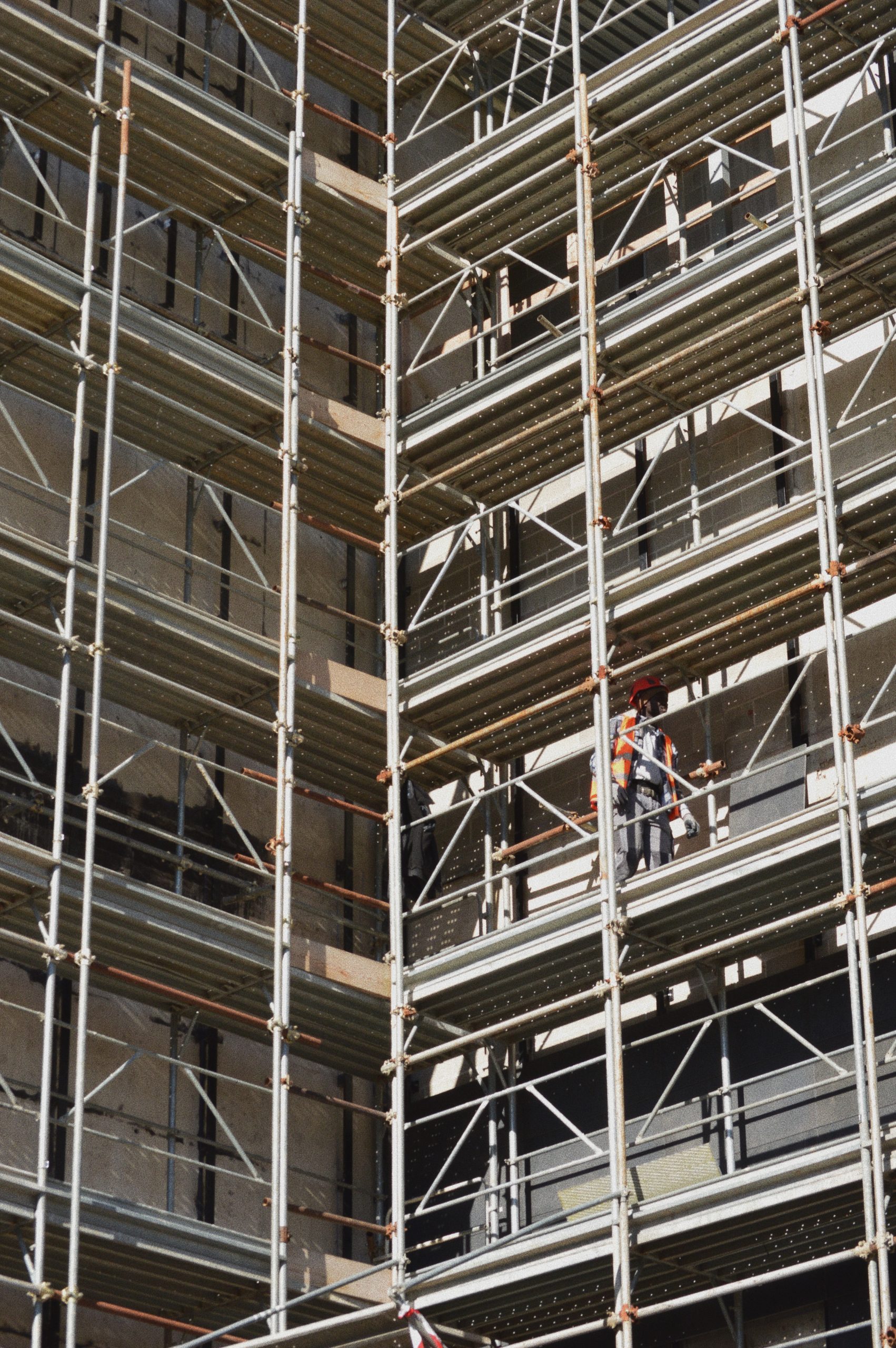 In the construction industry, there is a general rule of thumb often referred to as the "6-foot rule."  The "6-foot rule" typically is applied to major commercial construction projects, as well as smaller residential construction projects, amongst others.  Essentially, the 6-foot rule requires employers to implement the use of fall protection when construction workers are working at heights of 6 feet or greater above a lower level.
At the Carney, Rezendes & Crowley, LLC, our attorneys have fought hard and successfully represented injured construction workers who were injured due to a "6-foot rule" safety violation. Recently, Attorneys Jeremy M. Carroll and Brendan G. Carney obtained a jury verdict in the amount of $925,000 for an injured construction worker who fell 10 feet because there was no fall protection.
Statistically, falls are the leading cause of fatalities in construction, resulting in approximately one-third of all fatalities in the industry.  According to the Bureau of Labor Statistics in 2013, there were 291 fatal falls to a lower level in construction, out of 828 total fatalities.[1]  Further, failure to provide fall protection was the most frequently cited violation of 29 CFR 1926 in 2015, according to OSHA.[2]  Fall protection is a major topic of training for both construction and general industry in the OSHA 10-hour and 30-hour safety training courses.
According to OSHA Regulation 29 CFR 1926.501(b)(2)(i), each employee on a walking/working surface with an unprotected side or edge which is 6 feet (1.8 m) or more above a lower level shall be protected from falling by the use of guardrail systems, safety net systems, or personal fall arrest systems.
A common method of fall protection implemented, particularly with carpentry and framing, is installing guardrails. In the recent jury trial verdict mentioned above, a framer on the project failed to install guardrails over an empty stairwell.  When another worker on the project was walking through the project, he fell ten feet over the empty stairwell because there were no guardrails.  As a result, he sustained a major fracture to his heel bone and ankle, requiring surgery and resulting in permanent arthritis and limp.
Recently this year, the Occupational Safety and Health Review Commission issued a decision in Secretary of Labor v. Gate Precast Co., No. 15-1347 (April 28, 2020).   In that case, the Commission examined the issue of whether or not the fall protection requirements applied to workers within six feet of an unprotected edge.  The Commission decided that fall protection is only required when it is reasonably predictable, either by operational necessity or otherwise (including inadvertence), that employees have been, are, or will be in the zone of the danger that the standard is intended to prevent.
What this means, is that employers, workers, and inspectors will need to determine whether fall protection is needed on a case-by-case basis.  Regardless, the Carney, Rezendes & Crowley, LLC has experienced, and dedicated attorneys committed to fighting on behalf of injured workers to get fair compensation for pain and suffering, medical bills and lost wages resulting from needless injuries.
Construction site injury cases can be complex.  It is important to have someone on your side who knows the regulations and can navigate the legal challenges for the best possible outcome.  At the Carney, Rezendes & Crowley, LLC, we have experienced attorneys who can help you during difficult times when suffering from an injury resulting from a workplace forklift accident.  We seek to maintain quality cases to ensure balance so that we can be very responsive with our clients.  We have a 24-hour phone call return policy which means if you are a client and you call us, your phone call will be returned within 24-hours.
[1] https://www.osha.gov/Publications/OSHA3146.pdf
[2] Occupational Safety and Health Standards for the Construction Industry